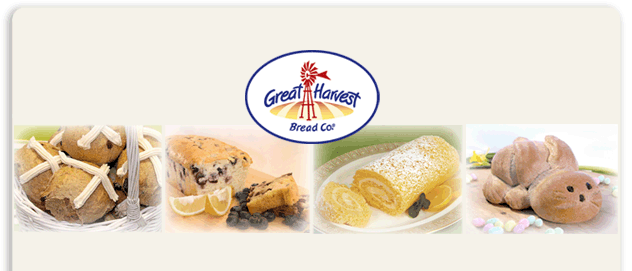 Let Us Make Easter Special and Easy for You!
We are always thrilled to be a part of your Easter meal traditions.
We'll do the baking again this year, so you can enjoy more time with loved ones!

Easter week at the bakery you can pick up fresh:

Hot Cross Buns, a Lenten tradition.
Lemon Blueberry Teacake, perfect for a brunch with coffee or tea.

Lemon Ohs- a beautiful and delicious lemon, sweet cream dessert.


Honey Bunnies for a table centerpiece, a basket, or a gift.

Buttery Virginia rolls - a Great Harvest specialty dinner roll- perfect with Easter ham.
The above items will be made Thursday March 24th - Saturday March 26th, in addition to our daily breads.